Governor Signs Hundreds Of New Laws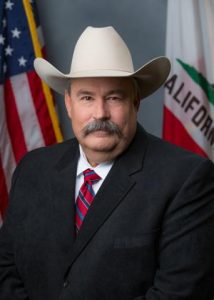 Assemblymember Frank Bigelow

View Photos
Sacramento, CA — The deadline for Governor Brown to sign legislation from the last session has passed, and Mother Lode Assemblyman Frank Bigelow says there are too many new laws coming on the books.
The Governor's Office reports that there were 1,074 bills that came to Brown's desk in 2014, 930 were signed, 143 were vetoed, and one he simply declined to act upon.
"It's a lot of new laws being created, many which I didn't support, and continue to not support," says Mother Lode District Five Republican Assemblyman Frank Bigelow. "We actually have enough laws, what we really need to do is look at how we can fix some of these bad laws on the books."
Bigelow specifically expressed disappointment that the Governor signed new groundwater regulations. It was legislation that was criticized by many Republicans.
The lone measure referenced above that Brown took no action on was in regards to a proposed ballot measure recommending the U.S. Congress overturn the Citizen's United ruling, related to campaign finance. By Brown's failing to take any action, it will still go onto the ballot in November. Brown indicated it is not appropriate for voters to make advisory decisions, and by not signing the bill, he stated that he is sending a message that he does not intend to allow these types of measures to pass through again.
Other high profile pieces of legislation passed this session included a ban on plastic bags being given out at stores, and placing a nearly $8 billion water bond on the November ballot.