Valley Spring Home Invasion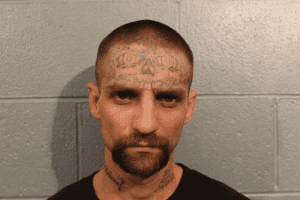 Anthony Coffaney

View Photos
Valley Springs, CA — A Valley Springs woman is terrorized in her own home after a man forced his way into her house in an attempt to hide from deputies.
The incident happened yesterday at 5 p.m. when Calaveras County Sheriff Deputies spotted 31-year-old Susan Marie Stratton walking on the 7600 block of Baldwin Street, in Valley Springs.  Deputies recognized Stratton, who was wanted on misdemeanor warrants, and arrested her.
The deputies then did a security check of a house nearby.  As they were knocking on the door, a white male went running out of the back of the home and jumped a fence.
That is when deputies heard a woman yelling.  She told the deputies the man had forced his way into her home.  He told her he was running from Sheriff's Deputies and needed a place to hide.  When the man went to close the window blinds, the woman ran out of the house.  A man matching his description was a short time later located on the 7500 block of West Hill and arrested.  He is 33-year-old Anthony Paul Coffaney.
Detectives later searched a home on Baldwin Street where Stratton was seen walking and found a marijuana grow, drug paraphernalia, and indica, all belonged to Stratton.
She has been charged with possession of stolen property and drug paraphernalia.  Her bail has been set at $5000.
Coffaney faces possession of stolen property, resisting and obstructing a peace officer, burglary, kidnapping, false imprisonment, drug paraphernalia and violation of Parole. His bail has been set at $115,000.