Local Police Chief Against Prop 47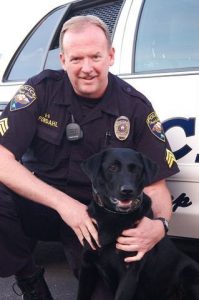 Police Chief Todd Fordahl

View Photos
Angels Camp, CA — Todd Fordahl, Angels Camp Chief of Police, is very concerned about Proposition 47 on the ballot this November.
The Proposition, entitled "The Safe Neighborhoods and Schools Act," would reduce penalties for some crimes including grand theft, shoplifting, receiving stolen property, writing bad checks, check forgery and drug possession. Chief Fordahl says "Proposition 47 Will Not Make Neighborhoods and Schools Safer."
The proposition is supported by Safe Neighborhoods and Schools and by San Francisco District Attorney George Gascón and retired San Diego Police Chief Bill Landsdowne.
Fordahl's blog about why he is against Proposition 47 called "No On Prop 47″ is here.