Red Flag Warning For Stanislaus National Forest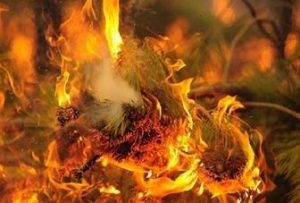 Generic Fire Photo

View Photos
A Red Flag Warning  remains in effect for the Stanislaus National Forest through 8 pm PM Wednesday.
Winds of ten to fifteen mph with gusts up to thirty-five mph will continue.
Relative humidity is as low as thirteen to twenty-one percent.
The combination of gusty winds and low humidities on critically dry fuels will provide an environment for possible rapid fire spread.
A Red Flag Warning means that critical fire weather conditions are either occurring now, or will shortly. A combination of strong winds, low relative humidity and warm temperatures can contribute to extreme fire behavior.
There is a chance of rain by Thursday morning.