Supervisor Rodefer Discusses Local Government Decisions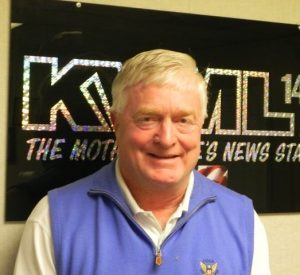 Karl Rodefer

View Photos
Tuolumne County Supervisor District 5 Karl Rodefer says over the past year, he has noticed the challenges of local vs centralized control in decision making.
Rodefer was Friday's KVML "Newsmaker of the Day".
"The Rim Fire was one of the largest local events that any of us Supervisors have ever experienced," said Rodefer. "It allowed me to see how well the people of Tuolumne County came together and worked during a time of disaster.
At the time, Rodefer along with the other Supervisors consistently monitored the progress of the Rim Fire on a daily basis.
The majority of decisions made regarding the future of the burned area of the Stanislaus National Forest have been made at a Federal level, almost leaving local government completely out.
When it comes to the drought and local water issues, Rodefer is equally as frustrated with the state's blanket solutions for every county.
"The problem with centralized regulatory control is that it severely restricts the decision making agility required to address day-to-day contingencies," said Rodefer. "This means that we are sometime legislated into fixing problems that don't exist here."
Rodefer said, "I've been studying local water issues and have been dealing with a variety of issues, people, TUD and the one hundred thirty-eight separate water districts throughout this county. We need local solutions, not possible statewide regulations and abuses of control."
During the interview, Rodefer said that state intervention is at it's best when local government completely fails to exercise its proper roll.
The "Newsmaker of the Day" is heard every weekday morning on AM 1450 KVML at 6:45, 7:45 and 8:45am.