UC Merced To Utilize Innovation Lab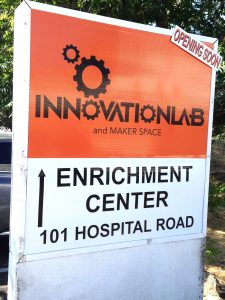 Innovation Lab

View Photos
Sonora, CA — In the days leading up to the opening of the Innovation Lab in Tuolumne County, word comes that UC Merced will be involved in the effort.
The Innovation Lab, a project of the Tuolumne County Economic Development Authority, has finalized a partnership with the UC Merced Blum Center for Developing Economies. UC Merced students and staff will have access to space, computer and social media technology, and conferencing capabilities. They will have a chance to build relationships and collaborate with community members, as well as students and faculty from Columbia College involved with the Innovation Lab.
"The strategic location of the Innovation Lab offers our university a chance to serve the needs of foothill communities and critical environmental issues tied to the Sierra Nevada," says, Stergios Roussos, Interim Director of the UC Merced Blum Center. "Students will intern and shadow entrepreneurs, and other business leaders. Some may even collaborate on startups that help them stay in the region after graduation."
The Tuolumne County Economic Development Authority's Innovation Lab is a project supported by the Sonora Area Foundation, Kinematic Automation and Mother Lode Internet. A Grand Opening Celebration will be Tuesday, August 5, at 12:15pm, on the third floor of the former Tuolumne General Hospital facility.
The Tuolumne County Economic Development Authority is a joint effort between the City of Sonora and Tuolumne County.