Parents Upset About Stadium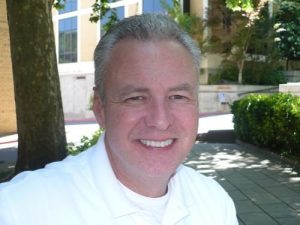 Dr. Mike McCoy

View Photos
Sonora, CA — The Sonora High School Board of Trustees heard an earful from some parents of football and soccer team members.
The Sonora High School stadium renovation project has been delayed over recent months, and is now scheduled to start sometime in July. The plans are still awaiting the final state approval.
Because of the upcoming construction, all home-games will need to be played at offsite locations. The Wildcats 2014 home football games will be played either at Bret Harte High School or Calaveras High School. The district heard some loud complaints among parents of athletes at last night's school board meeting. The parents raised concerns about how the project's been managed. Despite the criticism, it appears the district is planning to stay with the current construction schedule.
Superintendent Dr. Mike McCoy says, "We have sports in that stadium year round, we have boys soccer and football in the fall, and girls soccer and track-and-field in the spring. So, there's no good time to take a stadium out of commission for 150 days."
He says the district wants to maximize the summer months when it comes to construction.
Dr. McCoy adds, "I understand the parents because I played high school football myself, and coached high school football, and I understand how parents feel about not having their stadium for a season. We have to go on a traveling schedule for a season, but then we'll have a beautiful stadium going forward that will be the pride of the community."
It is not the first time that a Measure J bond project has been criticized at a board meeting. Last year there were several complaints raised about the future aquatic center being included on the project list. The accusations were that there was little mentioned of a new pool prior to the public vote on the bond measure.
Also last night the Sonora High School Board of Trustees approved $11.6 million in overall budget spending for next fiscal year. It includes money for an additional English and Special Education teacher. There is also additional money for counseling staff and campus security.