Father's Day Weekend Events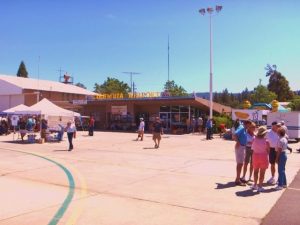 Columbia Airport

View Photos
There are several large events happening in the Mother Lode this Father's Day weekend. At Columbia Airport there is a Pancake Breakfast on Saturday and Sunday before the Father's Day Fly-In. Details about the breakfast are in the event listing here.  All the details about the Fly-In are in the Newsmaker of the Day news story here.
The Pinecrest Fish Faire will be held by the U.S. Forest Service to celebrate "National Get Outdoors Day" at Pinecrest.
Reggae in the Hills  has started at the Calaveras County Fairgrounds and will continue through Monday. Details about the music festival type event are here.
The 7th Annual Farm & Ranch Tour is also this Saturday.  All five Tour locations are in Groveland, more details about the event are here.
The VFW Hot Rods and Harleys Poker Run Begins in Copperopolis Saturday. More details are in their event listing.
It is also the Sonora 2nd Saturday Art Night, with music, art galleries, and shops open late in downtown.
The Annual Red Dress Party will be held Saturday night in Murphys. The event  benefits Sierra HOPE and services to HIV/AIDS in the Mother Lode.