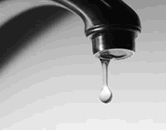 Water

View Photos
Tuolumne County, CA — A new report found wells across the state are at historically low levels.
The Department of Water Resources (DWR) conducted a study, which was ordered by Governor Jerry Brown in his January Emergency Drought Declaration.  The study found since spring 2008, groundwater levels have been decreasing across the state.  In the San Joaquin Valley area, groundwater levels are more than 100 feet below previous historical lows.
In Tuolumne County, monitoring the average groundwater level is hard because of the fractured rock that creates many separate pools of water according to county environmental officials.
"This is our third year of the drought so the likelihood that your well is at the same level as when it was drilled is unlikely," says Rob Kostlivy the Director of Environmental Health for the county.  He cautions, "We need to be diligent in regards to our water conservation.  I've  heard it many times, folks don't think they need to conserve because they are on a private well and that's the farthest thing from the truth."
Kostlivy says the number of well permits has tripled over the past five years in the county.  In a normal year, approximately 60 permits are issued; already this year that number has hit 45. Kostlivy warns you need conserve your water now because if your well dries up due to the dry conditions, you will be paying $10,000 to $15,000 for a new well.
State Water Officials say this report will be the guide for future actions to address current gaps in monitoring and oversight of groundwater resources.  Here is the DWR's list of key findings in the report:
Groundwater levels have decreased in nearly all areas of the state since spring 2013, and more notably since spring 2010.
The greatest concentration of recently deepened wells is in the fractured bedrock foothill areas of Nevada, Placer, and El Dorado counties.
The Kaweah and Kings sub basins have the greatest numbers of deepened wells in an alluvial groundwater basin.
Of California's 515 alluvial groundwater basins, 169 are fully or partially monitored under the California Statewide Groundwater Elevation Monitoring (CASGEM) program as of April 15, 2014.
Forty of 126 High and Medium priority basins are not monitored under CASGEM as of April 15, 2014. There are significant CASGEM groundwater monitoring data gaps in the Sacramento, San Joaquin River, Tulare Lake, Central Coast, and South Lahontan hydrologic regions.
Several areas of the state lack a current groundwater management plan that addresses all related requirements of the California Water Code.