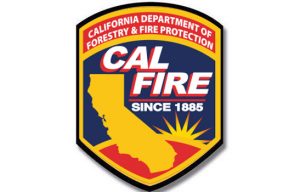 CAL Fire Logo

View Photos
San Andreas, CA — Are you working on your defensible space?
As reported last week, open burning will end tomorrow and then you will need a permit to burn debris piles.  Cal Fire cautions: In these drought conditions, you need to be diligent when creating your defensible space.  Residents are urged to create and maintain 100 feet of defensible space around all structures.
Cal Fire Spokesperson Lisa Williams says Fire Inspectors are already out in the community. "What we're seeing right now is that we just have to remind citizens to remove their leaves and pine needles from the roofs of their homes.  Also, make sure there are no branches that are touching the roof.  Those all need to be removed."
Williams also says to cut the grass around your house now when it is still green. She says if you wait until it turns brown and dies; it can spark a fire when you cut it if a mower blade hits a rock.
Williams suggest you check on whether it is a burn day before you light a burn pile as conditions can change quickly. You can do that easily by going to myMotherLode.com's home page.