Yosemite Waiving Entrance Fees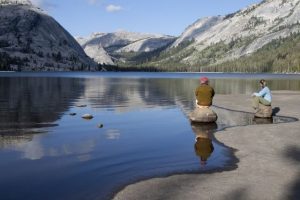 Yosemite's Tenaya Lake

View Photos
Yosemite, CA — Yosemite National Park is waiving entrance fees this weekend in honor of National Parks Week and the upcoming Earth Day.
The free entrance will be on Saturday and Sunday, and several special events and activities will take place all the way through April 27. The free entrance also happens to fall around Easter Sunday this year.
Earth Day is this coming Tuesday, April 22.
This year the theme of National Parks Week is "Go Wild." Different events will be put together around the theme of "Go Wild For Nature" and "Go Wild For History." The events are designed to encourage the public to visit national parks, hike, camp and watch wildlife.