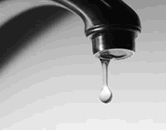 Water

View Photos
"Serious" is the ranking a majority of California voters give the water shortage due to the drought.
A new Field Poll released today found 88% of voters believe the state is undergoing a serious water shortage.  What has prompted the critical situation is where the waters get a little muddy.
Statewide, 27% attribute the crisis to a lack of water storage and supply facilities in the state, 37% cite the agricultural industry's inefficient use of water.  Another 24% say both are equally responsible.
Voters are divided when asked whether the state should be allowed to bypass existing environmental regulations. The poll also found, voters favor voluntarily cut back on their water use by 20% over mandatory water restrictions by a 2 -to-1 margin.
The Field Poll surveyed 1,000 registered voters throughout California.