County Seeks Proposals For Jamestown Mine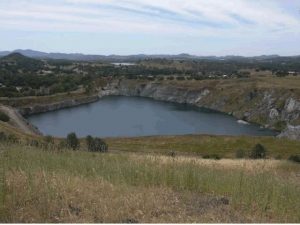 Harvard Mine Pit On Jamestown Mine Site

View Photos
Jamestown, CA — Tuolumne County is hoping the Jamestown Mine property can be used for economic benefit.
The county previously had an agreement in place to sell the property to the Yosemite Gardens group for $379K, but the deal fell through last September. The County has begun the process of requesting new proposals for the property. The deadline to submit is May 28th, and the county plans to make a selection sometime in June.
"It's not purely how much money you are willing to pay for the property," says County Administrator Craig Pedro. "The highest weight will be placed on the economic development potential to the local economy. The next factor is the financial remuneration to the county. And of course we'll look at the background and experience of who is putting in the proposal, and can they follow through and accomplish what they are proposing."
The mine property is 670 acres. 300 acres are owned by the county, and 300 acres by private residents. Proposals can be submitted to the County Administrator's Office.