No More Support For Windows XP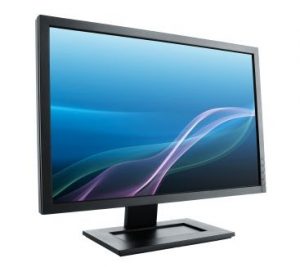 Computer Monitor

View Photos
On Tuesday April 8th, Microsoft will no longer support Windows XP. This could affect as many as a third of all computer users in the Mother Lode.
Kim Komando, radio talk show host, was Friday's KVML "Newsmaker of the Day".
What does this mean for those people who are currently using Windows XP with their laptops or desktop computers? According to Komando, it means no more security updates.
"If hackers find a serious flaw, it will be open forever, which means your XP computer will become a magnet for viruses and other attacks", said Komando. "I know plenty of people aren't happy with Microsoft's decision. However, Microsoft seems committed to dropping XP, so don't count on a reprieve. And, either way, XP is thirteen years old, which is equal to centuries when it comes to technology. It's time to move on regardless to faster, more secure systems."
According to Komando, here are some things you need to know:
"If you are running XP, I strongly recommend upgrading. For specific non-Internet tasks like photo organizing or scanning with an older scanner, you can keep your XP computer around and working. Just don't do any Web browsing (connect to the internet) with it.
As far as upgrading goes, almost any low-cost computer will work for you, and you can even find some with Windows 7, which is closer to an XP experience than Windows 8 or 8.1 is.
For emailing, Web browsing, social media updating, casual gaming and  basic computing tasks, you even might be better off with a tablet.
The biggest fear when you completely change computer systems is losing your irreplaceable files, whether they're financial information, family photos or that novel you've been working on.
If you are buying a new computer, this isn't such a worry. You can copy the files to the new computer and keep the old computer around until you make sure everything made it over.
But the copying over process itself can be a headache. To make things easier on XP users, Microsoft is making Laplink's PCmover Express for Windows XP available for free. Of course, if you have an online backup service like (my advertiser) Carbonite, you're already set. It can easily restore your backed up files to a new computer."
The Kim Komando Show is heard every Sunday afternoon from 4 PM – 7 PM on AM 1450 KVML.
The "Newsmaker of the Day" is heard every weekday morning on AM 1450 KVML at 6:45, 7:45 and 8:45am.