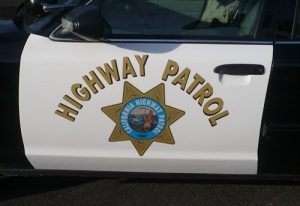 CHP Patrol Car Logo

View Photos
Arnold, CA — The CHP reports speed and worn tires contributed to a head-on crash in Calaveras County.  The accident happened Sunday around 7 p.m. on Highway 4 east of Shirewood Lane in Arnold.
62-year-old Renee Smith of Arnold driving a 2006 Toyota Highlander at about 35 mph  heading eastbound on Highway 4.  The CHP says the roadway was covered with nearly two inches of snow and slush when Smith lost control of the SUV on a curve.  The SUV went over the double yellow lines and hit a 1991 Jeep Wrangler driven by 53-year-old Diane Lauterbach of Hathaway Pines, California head-on.
The CHP determined that Smith's speed  along with the SUV's tires, worn down to the wear bars, attributed to the accident.
Both women were taken by ambulance to separate local hospitals suffering minor injuries