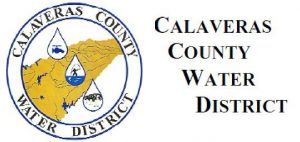 CCWD

View Photos
San Andreas, CA – Calaveras County Water District (CCWD) General Manager says the district will have to reduce its staff to meet its long-term budget goals.
At this week's board meeting, Mitch Dion discussed some of the proposals in the District's new business plan.  CCWD is expecting $2 million in additional costs over the next couple of years. The plan outlines ways to avoid raising the budget through Fiscal Year 2017-18 including staff cuts.
Dion says, "We are going through a number of retirements.  As we do that, we will be reassigning and consolidating positions.  In some case, it means that some of the work that was done in house may be done by consultants or others to get things done."
Much of the hike in costs comes from the District's projected $1.8 million Operations and Maintenance (O&M) budget.  To meet that cost without increasing the overall budget, the proposed plan also calls for selling or leasing property, the district does not need and being more energy efficiency.
Dion stressed another cost saver is replacing outdated equipment.  He says "Ultimately it's a matter of getting focused and disciplined to move on some of our older equipment so were not spending O&M dollars on equipment that might not be the best return on investment."
The District noted that the Capital Repair and Renovation (Capital R&R) program adopted last summer would not be affected. District officials say funding for the Capital R&R program is separate from the O&M budget.
The plan is still being drafted. Dion says the update to the CCWD Board of Directors was to get their input so they can direct the staff. Board President Scott Ratterman stressed a priority should be in the future planning and water allocations for the Stanislaus River.