Update: Power Outage In Sonora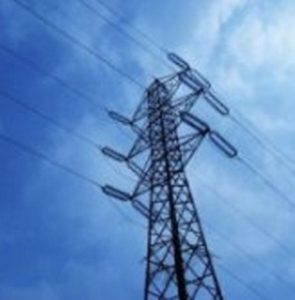 Power lines

View Photo
Update at 1:55 p.m.:  The cause of the power outage in the Sonora area that impacted over 3,000 customers was a little critter. PG&E spokesperson Megan McFarland detailed that the outage began at 6:17 a.m. near Summit Avenue and the final number of customers impacted was 3,198. Noting that a utility crew member arrived on the scene by 6:28 a.m., McFarland updated,  "After investigating the scene, they determined that the cause of the outage was a squirrel that tripped the line by touching both the line and a transformer at the same time." All but one customer's power was restored by 10:40 a.m. Their electricity was restored in the 1 o'clock hour.
Update at 12:10 p.m.: The light switches are working again for more than 3,000 PG&E customers in the Sonora area. The lights went out in the 6 o'clock hour between Highway 108 to Highway 49, including Sonora, East Sonora, and stretching to the Pedro Y. The utility has not yet released a cause of the outage that impact 3,248 customers.
Update at 9 a.m. written by Nic Peterson: The cause of the power outage is still unclear but PG&E reports an updated restoration time of 1:00 pm.
Original post at 7:13 a.m.: Sonora, CA– A power outage in Sonora is currently impacting 3,248 customers. The cause is unknown, PG&E assessment crews are en route to the outage with an anticipated restoration time of 10:15 am.