Repairs Keep Library Closed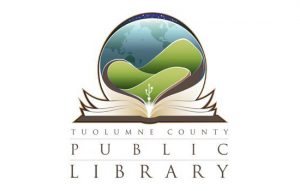 Tuolumne County Public Library Logo

View Photos
Sonora, CA – The date to reopen the Tuolumne City Branch Library has been pushed back, again.

The branch has been closed for almost three weeks after a water pipe burst during the recent deep freeze. It was slated to reopen on Thursday, but repair delays have pushed the date back two days.
"There are still some final finishing touches that need to happen. The walls need to be painted where sheetrock had to be replaced to repair what had to be ripped out for the pipe that burst," says Lynn McCormick the Youth, Literacy, & Outreach Librarian. The library will open Saturday with extended hours from 10 am to 5 pm.
The Twain Harte Branch Library has also been plagued by water woes. On December 19th, a water leak in an office next door caused damage to the library. It was originally scheduled to reopen the day after Christmas, but cleaning problems moved the opening to this Thursday.
McCormick says, "Good news Twain Harte will open on time. It is now in the process of having everything put back in its correct order. Furniture is back where it belongs; books will be back on shelves. We will be opening January 2nd with everything fresh for the new year."

The library will be open from 1 pm to 5 pm on Thursday. Both library repairs will be covered by insurance. All Tuolumne County Libraries will be closed New Year's Day.