After Thanksgiving Events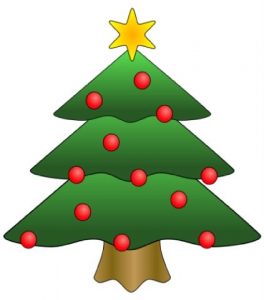 Christmas Tree

View Photos
After Thanksgiving there are a lot of Christmas events in the Mother Lode.

Here is a rundown of the events that will be taking place over the next several days.
The Sonora Christmas Parade begins at 5:30pm tonight. Rain or Shine the parade route is down the middle of Historic downtown Sonora on Washington Street. Brightly lit floats, cars, horses and bands will spread Holiday cheer. Jump on the Holiday Trolley at the Junction Shopping Center or Columbia State Historic Park for a free ride downtown from Tuolumne County Transit. The two parade service bus stop locations will be available from 3:00pm to 8:00pm. Even more event details are here.

The 44th Annual Avery Christmas Tree Lighting is Friday evening. Bring cookies, canned foods or non-perishable items to donate to Santa's Express. There will be refreshments at 5:30 with the Lighting at 6:00 pm. Details in the Avery Christmas Tree Lighting listing.
Saturday in the Angels Camp Parade and Open House. Click here for complete information.

Santa's Starlight Express begins at Railtown 1897. Bundle up and ride with Santa and a train full of carolers. Railtown's cars and buildings are decorated for the season. For more information, view the event listing.

21st Annual Dorrington Christmas Tree Lighting is Saturday evening. Enjoy cookies, music, and something hot to drink. Details are here.

Calaveras County Women's Network Annual Fundraiser is at Ironstone Vineyards on Saturday. The event supports Calaveras County Women's Network's philanthropic project for the Calaveras Employment Service Program, which helps women get into the work environment. Details are here.

A Christmas in the Country, craft faire, bake sale and luncheon will be held in Mountain Ranch. Details are here.

Deck The Halls Holiday Festival will be held on Saturday at the Tuolumne's Veteran's Memorial Hall. The holiday festival is for all ages, featuring live music, dancers, magic show, face painting, food, raffle prizes and holiday shopping from various local artists. Admission is free for, the event benefits Tuolumne's Farmers Market Concert In The Park. More Deck The Halls Holiday Festival information is here.

You can also visit our Movie section and Theatre section for Movie times and Theater information.