Putting the Brakes On Speed.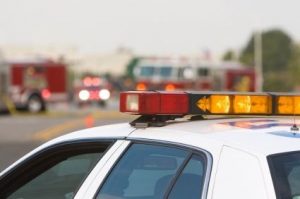 Law Enforcment Vehicle

View Photos
Sacramento, CA– Speed and road rage kill. That's why the CHP has started a push to curb both with a federal grant. The "Reduce Aggressive Driving Incidents and Tactically Enforce Speed" (RADIATES) goal is to drop the numbers of crashes by 5% through an awareness campaign.

According to the CHP's Statewide Integrated Traffic Record System (SWITRS), nearly one third of all fatal and injury collisions in the state resulted from unsafe speeds. Officer Nick Norton stresses giving yourself enough time to get to your destination is one tip to get rid of the rush and frustration that comes with being late.
Norton also offers this advice, "Give yourself enough space between other vehicles so the person you're behind doesn't feel like they are being tailgated. That causes them to do a brake check and then that creates a whole storm between motorists."
Another tip, simply pull over and let the person behind you go past. SWITRS data tor 2011 shows more than 48,600 total wrecks were a result of unsafe speed. Improper turning led to more than 22,100 crashes and driving on the wrong side of the road was to blame for 5,700 accidents. Speed and Road Rage combined killed more than 1,100 people and injured 106,494 others.