Shutdown Effects On Housing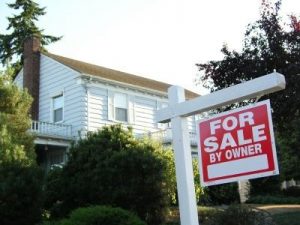 Home for Sale

View Photos
Calaveras County, CA — Calaveras County housing statistics dipped and the government shutdown may be to blame. Calaveras County Association of Realtors (CCAR) says there is concern that some consumers held back on buying to see how the government stand-off would end.
The numbers show the price of a home grew by 4.48% in the third quarter of this year (July -Sept.). However, that is down from 10% in the 2nd quarter (April – June) of this year, but CCAR officials say that is still positive growth. They say the number of home sales pending are down by 8.85% compared to this time last year, and 10.03% under this year's second quarter figures.

CCAR Administrative Executive Valerie Moon says, "That could be a reflection of the government shutdown. It could be a big factor in the numbers to come in the fourth quarter due to the lack of buyers currently in the market."
CCAR reports the cost of a home has gone up in the county from $165,000 last year at this time to $210,000 this year.
The numbers do not include foreclosures, trustee sales, private sales not listed through the CCAR Multiple Listing Service or private unreported transfers of property.
We contacted Tuolumne County Association of Realtors but the numbers are still being compiled. They hope to have the figures by the beginning of next week.