Closure Facts From The Visitors Bureau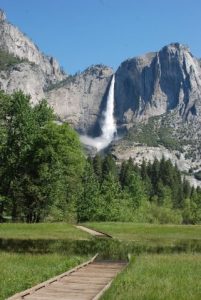 Yosemite Waterfall

View Photos
Sonora, CA — The Tuolumne County Visitors Bureau says they are taking aggressive action to get the word out about what is open and closed due to the Rim fire and the Government Shutdown.
They say social media has been both a help and a hindrance in presenting the actual situation. They list the facts in their new blog "Crisis Management For Local Tourism".
Bruce Tepper, Marketing Consultant Tuolumne County Visitors Bureau, says the iconic sites of the number one tourism attraction in the area, Yosemite, can be seen while passing through the Park on the open roads.
He said travelers who assumed the Park was closed are choosing to drive over Sonora Pass (Highway 108) and have nothing but positive comments about what a beautiful ride it is.
To view the full blog click here.