Brown Takes Aim At Gun Laws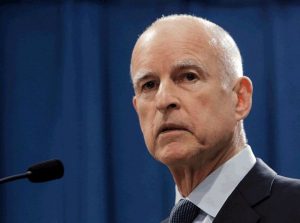 Jerry Brown

View Photos
Calaveras County, CA – The Governor vetoed one bill, but signed another into law despite the objections from Calaveras County Supervisors. This week the Board sent a letter to the governor asking him to veto AB711 which bans lead bullets for all types of hunting.
Here is a part of the letter sent to the Governor:
"To be ethical in hunting, the least amount of suffering on the game is the goal and lead accomplishes this. We are not aware of another material that services this purpose and is readily available. Lead is inexpensive, allowing hunters to practice and improve their accuracy which also helps to minimize suffering by the game being hunted. Hunting is an important part of our economy and our heritage. As it is now, ammunition is in scarce supply."
The letter also argues that hunting is a part of wildlife management. It stresses that some gun and ammunition taxes go to improving wildlife habitats."
However, on Friday Brown signed the bill into law making California the first state to impose a statewide ban on lead bullets for all types of hunting.
One gun bill Brown vetoed would have banned future sales of most semi-automatic rifles with detachable magazines. That bill would have imposed the nation's toughest restrictions on gun ownership. Brown called the bill too far-reaching.