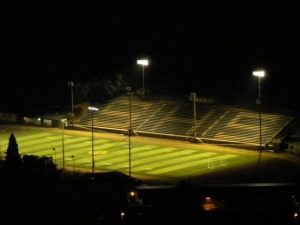 Dunlavy Field

View Photos
The Sonora Wildcats hit the gridiron hard, but went home with a loss as they were defeated by Sierra 45 to 26.

Calaveras puts big numbers on the score board, but goes home with a loss in a close game against Lodi 40 to 38.
Oakdale rolls through Weston Ranch 62 to 12.
The Summerville Bears will take the field at Brookside Christian in an afternoon game today.