Climbers Rescued In Yosemite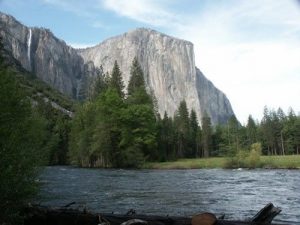 Yosemite - El Capitan

View Photos
Yosemite, CA — Two climbers were recently rescued from El Capitan. They were members of a three person climbing team from Spain. Rangers says they were about 2,000 feet off the ground decending the mountain when the lead climber fell about 50 feet. He landed on his belayer harness.
Ranger Kari Cobb says, "The lead climber landed on his belayer harness and was injured. Also, the belayer or rope brake operator suffered severe rope burns and had to be rescued."
Yosemite's helicopter flew a rescue team to the summit of El Capitan and rangers were lowered 1,000 feet to help the climbers. They lowered them 2,000 feet down the face of El Capitan to Yosemite Valley. In the end their injuries were not life-threatening and the climbers were back on the mountain in a couple of days.