Some Hard Losses On The Gridiron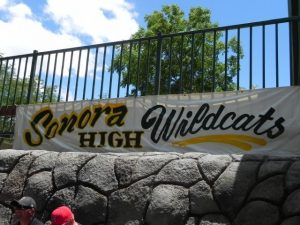 Sonora High Banner

View Photos
Not a good week two of the High School Football season for the Mother Lode. All of the teams went down in defeat.

The scoreboard racked up the numbers, but in the end the Summerville Bears lost in a close game with Bradshaw Christian 49 to 42.
The Sonora Wildcats fell to Paradise 28 to 13.
Bret Harte lost to Drake 27 to 17.
Modesto Christian rolled over Calaveras High School 51 to 15.