Rollover Crash In Calaveras County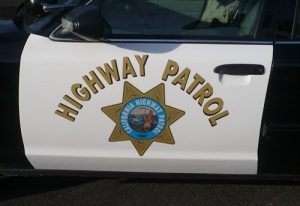 CHP Patrol Car Logo

View Photos
Mokelumne Hill, CA — Emergency crews are on the scene of a crash on Highway 49 north of Mokelumne Hill. The accident is in Calaveras County just south of the Amador County line. The CHP reports a vehicle has gone off the roadway and flipped onto its side. They say both lanes of the highway are blocked at this time. Motorists will want to use caution in the area.

Click here for a map.
Update 2:05pm: The CHP reports a semi carrying asphalt has gone off the road. They also say an air ambulance has been called to the scene.
Update 2:15pm: The CHP reports there is debris on both lanes of the highway and Caltrans crews have been called to the scene. They say the area where the semi went off the roadway is referred to as "13 Corners".
Update 2:20pm: The CHP reports an air ambulance has just landed to pick up the driver of the semi. There is no word on the driver's injuries at this time.
Update 2:45pm: The CHP reports the highway is now down one way traffic. Traffic is backed up and slow going. The CHP recommends motorists use Highway 12 and 26 as detours. They suggest you take Highway 26 to West Point then Highway 88 to Jackson. Also, you can take Highway 12 & 26 in Valley Springs to Paloma Road to Buena Vista to Sandretto Road to Pardee Dam Road to Jackson.
Click here for a map of the detour area.