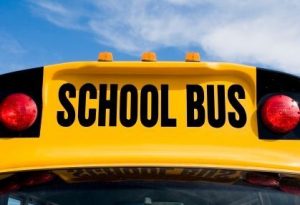 School Bus

View Photos
Sonora, CA — It is a new project for some Tuolumne County schools that will be funded thanks to a nearly million dollar federal grant. The grant comes from the Elementary and Secondary School Counseling Grant Program Fund for the Improvement of Education. The grant is for $921,375 and was awarded to the Tuolumne County Superintendent of Schools Office (TCSOS). TCSOs says nearly 1,538 students from Summerville Elementary, Curtis Creek Elementary, and Jamestown Elementary Schools will be part of the project. The funds will be divided over a three year period from the Fall of 2013 to the Summer of 2016.

County School Officials say the "Linked to Kids" project will implement a public health type system for its mental health services and support for school aged children and their families. They say the program will help to remove barriers to learning by offering support that promotes healthy and positive youth development through early intervention.

The project will be a joint effort with the Tuolumne Me-Wuk Indian Health Center, the Tuolumne County Superintendent of Schools Office and the Tuolumne County Department of Public Health and Behavioral Health. Together they hope to bridge any gaps or weakness in mental health services.
Three full time Licensed Clinical Social Workers will be hired for each of the participating schools. County School Officials say once staff is in place, they will begin implementing program services with the partnered agencies at the schools.