Refuge Recovery Center Offers Food To Those In Need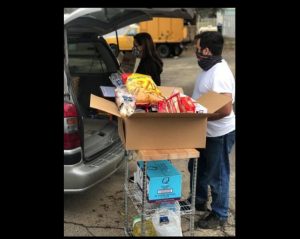 Food at the Refuge Recovery Center

View Photo
Sonora, CA — A non-profit is hoping to get the word out that they have supplemental food available for locals in need.
The Refuge Recovery Center is a new non-profit residential drug and alcohol detox rehabilitation center that hopes to open in the Spring of this year at 19401 Susan Way in the Mono Village area.
The alcohol and drug detox center is still awaiting county approval, but Administrative Director Christine Khan says a correlating food pantry at the site is now operational. The long-term plan is for people who take part in the program to help distribute the food to those in need. In the meantime, Khan says they have food that is available and ready to be dispersed.
There are two separate programs, one just for residents over 60, and another for all ages. Khan encourages anyone in need of food to call Anita, who runs the pantry, at 209-677-9334, or herself at 209-439-6655. They will explain which program you may be eligible for. If you do not have transportation, they can deliver food within a five-mile radius.
The new non-profit was formed by Christine and her husband Chris (the organization's President) who are the former directors of the Camp Old Oak Ranch.
More information about the organization can be found here.