Update: Names Released In Fatal Accident On Vallecito Road Near HWY 4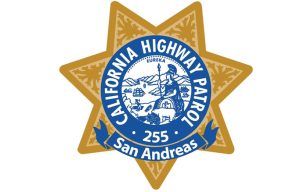 CHP San Andreas Unit logo

View Photo
Update Dec 21 at 2:30pm: The crash, reported as near Rolleri Bypass Road and needing an air ambulance of Friday, Dec 18, has been investigated and sadly did result in a fatality. Betty Zimmerman, an 85-year-old resident of Murphys was driving a 1999 Pontiac Sunfire northbound on Vallecito Road, south of State Route 4 at an unknown speed. According to the CHP report, for an unknown reason Zimmerman allowed her vehicle to cross the solid double yellow lines and Albert Tonetti, an 80-year-old who is also a resident of Murphys, was unable to avoid a head-on collision.
The roadway was closed for approximately 1 hour and 20 minutes to facilitate patient care and scene investigation with both vehicles in the roadway. Tonetti was driving a 1972 Chevrolet C10 truck and was transported by life flight helicopter for treatment of major injuries at Doctors Medical Center. Further details about his condition are not available. The San Andreas CHP report states that drugs or alcohol use are not suspected in this collision.
Dec 18 Update at 10:58am: Officials are directing traffic near a crash reported in the area of Highway 4 and Rolleri Bypass Road. Be prepared for continued activity.
Original story posted Dec 18 at 10:15am: Angels Camp, CA — The CHP reports that two vehicles have crashed on Highway 4 near Rolleri Bypass Road outside of Angels Camp.
An air ambulance has been requested to the area. The CHP indicates that the roadway is temporarily blocked. Be prepared for activity in the area.