Update: Cattle Trailer Accident Closes Road In Calaveras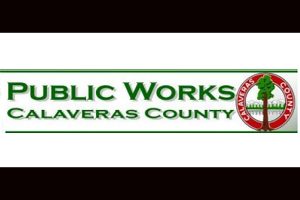 Calaveras County Public Works logo

View Photo
Update at 3:15 p.m.: Tow crews are on the scene to upright and remove a cattle trailer that overturned on Fricot City Road, north of Highway 49. The CHP has shut down Fourth Crossing Road from the Highway 49 intersection to Dogtown Road. CHP Officer Toby Butzler updates that several cows did get lose sharing,  "One cow actually made it out to the highway. It kind of went around us, down almost by San Domingo Creek Crossing, which is quite a distance away from where the collision occurred. We did have units on the scene that were able to get out there and wrangle it and the highway is clear and its travel is not impacted."
The truck driver sustained minor injuries and one cow was found dead, according to Butzler, who did not have an estimated time as to when the roadway will reopen. Highway 49 travel is not impacted by the collision. Details on what caused the crash can be viewed below.
Update at  1:55 p.m.: The CHP remains on the scene of a big rig with a cattle trailer full of cows that overturned just after 10:38 a..m. on Fricot City Road, north of Highway 49. While the highway is not impacted, Fourth Crossing Road has been closed to through traffic at the highway intersection to Dogtown Road as crews continue to wrangle the cattle. CHP Officer Toby Butzler details what caused the crash, "The cattle truck moved to the right to allow another vehicle to pass. It kind of got off on the shoulder and that caused it to roll over on its side," He continues, "It was loaded with cows, I'm unsure on how many. I know there is a lot of ranchers in the area helping to unload and wrangle the cattle. I do know that one of the cows perished in the collision."
Butzler did not have an estimated time as to when the roadway will reopen.
Original post at 12:30 p.m. written by BJ Hansen: San Andreas, CA — The Calaveras Public Works Department is advising travelers to avoid Fourth Crossing Road this afternoon.
A cattle trailer overturned this morning causing a complete closure of Forth Crossing Road between Highway 49 and Dogtown Road. There is not an estimated reopening time, so travelers are urged to avoid the area. Ranchers, and law enforcement officials, have been helping to remove the cattle, and the vehicle and trailer also need to be removed. The area is situated between San Andreas and Angels Camp.