Warrant Scammers At It Again In Tuolumne County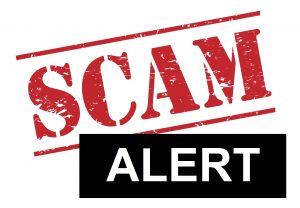 scam alert

View Photo
Sonora, CA — Warrant scammers are targeting Tuolumne County again and this time they are taking their deception one step farther.
It is an old scam targeting new victims in the community. The warrant scam involves thieves lying to residents that there is a warrant out for their arrest. Then they scare the victim into giving up their personal information or even money to clear the warrant.
Tuolumne County Sheriff's officials say they have been inundated recently with residents' calls reporting the scam. Some stating that they initially took the call because caller ID showed the call was coming from the sheriff's office. While scammers have used that trick before, this time the con artists even claimed and using the names of current and retired deputies within the office.
Sheriff's officials advise they will never request money to clear a warrant, which cannot be done via the phone anyway.  They ask that anyone who answers this call or get any call they are suspicious could be a scammer to call to hang up and report it immediately at 209-533-5815. In the case of the warrant scam, sheriff's officials recommend calling the number and a "dispatcher will be able to confirm if a deputy is actually on duty and attempting to contact you for a valid reason."