Coronavirus Case At Sierra Conservation Center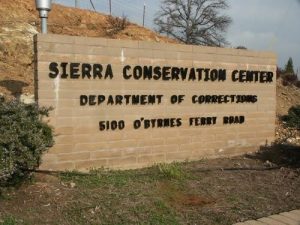 Sierra Conservation Center

View Photo
Update From Tuolumne County Public Health on 5/26/20: The investigation of a positive case of COVID-19 at Sierra Conservation Center is ongoing. The inmate has been at SCC for several months and is currently in isolation. The California Department of Corrections and Rehabilitation (CDCR), California Correctional Health Care Services, and Sierra Conservation Center (SCC) officials and health care providers are working closely with the Tuolumne County Public Health Department on its contact investigation to determine what, if any, exposure may have occurred to employees or the incarcerated population. SCC health care staff are regularly making rounds and conducting health screenings of all inmates to quickly identify anyone with new symptoms. SCC has implemented physical-distancing measures, provided masks for inmates and staff, conducting verbal and temperature screenings whenever anyone enters the institution, and is providing alcohol-based hand sanitizer in dispenser stations in housing units, dining halls, work change areas, and other areas where sinks and soap are not immediately available. More information can be found here: https://www.cdcr.ca.gov/covid19/
Original Post on May 25 at 4:07 p.m.: Jamestown, CA — The Tuolumne County Public Health Department reports that an inmate at the Sierra Conservation Center has tested positive for COVID-19.
The inmate was tested on May 22 and the results were received this afternoon. The inmate is being held in isolation.
Limited information is currently available, but the Public Health Department reports that it is coordinating its investigation with the Sierra Conservation Center, CAL Fire (operates the inmate firefighting camp) and the California Department of Public Health.
More details will be provided when they become available.