Calaveras Supervisors Call Special Meeting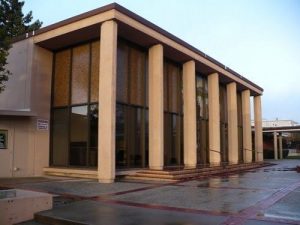 Calaveras County Government Center

View Photo
Sonora, CA — The Calaveras County Board of Supervisors will discuss a handful of items at a special meeting called for today.
The meeting will start with a proclamation to honor Don Queirolo for her 42 years serving with the Assessor's Office and congratulating her on retirement.
Later the board will have a discussion about topics and priorities that should be highlighted during 2020 study sessions during future meetings. There will be a presentation today from the county's Debt Advisory Committee and direction about how to proceed with respect to a new Animal Services building and shelter.
The meeting starts at 9am. The board typically meets on the second and fourth Tuesdays of the month, so today's special meeting is in addition to that regular schedule.