What Does a DIYer Really Want? Tools that Do More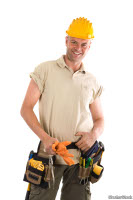 (ARA) – From smart phones that also function as computers to green practices that reduce waste and generate energy at the same time, multi-tasking is in vogue. The concept, however, isn't anything new; do-it-yourselfers have been doing it for decades – maintaining their homes, building birdhouses and tackling other projects with the help of tools that serve more than one purpose.
'Multi-function tools have been around a long time, but renewed emphasis on accomplishing more with less is raising interest in tools that can be used for more than one purpose,' says Terry Tuerk, product manager with Metabo Corporation. 'These versatile tools enable users to tackle a wide range of projects without the hassle and clutter of keeping numerous individual tools.'
So what gift items are essential for a do-it-yourselfer's well-equipped multi-purpose toolbox?
Swiss Army knife

The Swiss Army Knife is really the original multi-functional tool and it's still a great gift item for any handy person. These versatile knives store a variety of blades, cutting implements, can and bottle openers, screwdrivers and other tools in a compact handle. The iconic original has come a long way over the years, with new attachments added to meet changing lifestyles.

Many knife manufacturers make multi-purpose tools, but the original Swiss Army Knife is a registered trademark of Victorinox, and is distinguished by an imprint of a red shield with a white cross.

The Porsche of Multihammers

If you have multiple drills for concrete, stone, wood or steel, not to mention a few different power hammers, you can donate them all to a less fortunate friend. The new P'7911 Multihammer, a cooperative effort of Metabo and the Porsche Design Group (of sports car fame) combines all the essential functions of a drill with the power of a pneumatic hammer. The multihammer powers through virtually any material with ease, and the user can rotate between any of the tool's five different functions with the touch of a switch.

'If you wanted to build a pergola over the concrete patio in the back yard, in the old days you would have needed a separate drill to sink bolts into concrete and another for jobs in wood,' says Tuerk. 'You also would probably use a separate drill and a few different sizes and weights of hammers. Now, the P'7911 does all those jobs and more.' Visit www.metabousa.com to learn more.

Rotary Tools

Sometimes a job is just too small – or your work space too tight – to justify using a full-size hand tool. Rotary tools are great for taking care of this type of task. The small, hand-held devices can be used for sanding, grinding, polishing and even some screw chores normally done by screwdrivers or hand-drills. A variety of bits – from diamond tips to basic grinding stones – make the rotary tool even more versatile.
'Multi-use tools not only make a do-it-yourselfer's job easier, whatever the project, they fit well into the less-is-more mindset of the eco-friendly movement,' Tuerk notes.
Courtesy of ARAcontent
---