Update: SPD Reverses Statement About Theft Suspect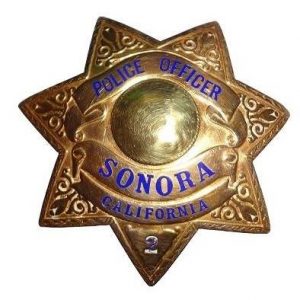 Sonora Police Department

View Photo
Update at 11:05am: Earlier the Sonora Police Department put out a statement requesting help from the public to identify a theft suspect. Her picture, provided by the PD, was included in the news story. The PD now states, that it has received information from the store owner that the theft did not occur. The PD's statement reads, "After taking an inventory, the owner determined all of his product has been accounted for and apologizes for the mistake."
Original story posted at 7:10am:  Sonora, CA — The Sonora Police Department is asking for help in locating the woman seen in this surveillance photo.
The PD reports, "The female is around 40 years old, tall with a slim build and long blonde hair. She was last seen wearing a gray sweatshirt and a blue shirt. The female in question stole from a downtown business on 1/21."
Anyone with information about who the woman is should call the Sonora PD at 209-532-8141.