Update: Jeep Versus Bear Accident On Tuolumne Road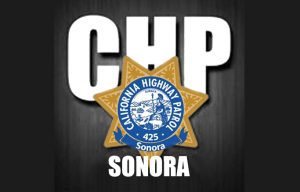 CHP-Sonora-Unit-logo

View Photo
Update at 8:30am: The CHP has released more information about a Jeep versus bear accident that happened at 6:40am on Tuolumne Road near Aarondale Road.
A 17-year-old male was driving a Jeep when a young black bear ran into the roadway in front of the vehicle. The Jeep hit the bear and became lodged underneath the Jeep. The driver backed up the vehicle so the bear could get out, and the animal limped into a field just north of the roadway.
Due to the injuries sustained, the bear was euthanized by arriving Wardens with the California Department of Fish and Wildlife.
Original story at 7:40am: Sonora, CA — The CHP is on the scene of a crash on Tuolumne Road near Aarondale Road.
The area is east of Standard Park. Officials report that a vehicle collided with a bear, and the bear is now in a nearby field with a broken left rear leg. Fish and Wildlife has been notified of the incident and is responding to the scene to assist. Be prepared for activity in the area. No injuries were reported to the driver of the vehicle.