Voter Registration Deadline Is Monday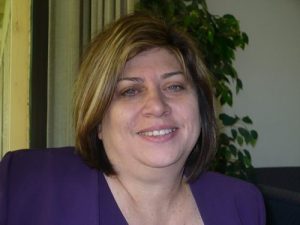 Debi Bautista

View Photos
There is still time to register to vote in the November 2nd General Election but the deadline is approaching fast.


Tuolumne County Clerk and Auditor-Controller Debi Russell was Friday's KVML "Newsmaker of the Day".
Monday October 18th is the last day to register to vote to be eligible for the upcoming election.
Tuesday October 26th is the last day your application to vote by mail can be received by the elections office. You can pick up a vote by mail ballot at the Elections Office.
Russell reports that 65 percent of registered voters in the county are choosing to vote via the mail rather than at the polls. The ballots were sent out earlier this week and they must be received back at the Election's Office by November 2nd or dropped off at a polling location. Any ballots received after Election Day will not be counted.
The Tuolumne County Elections Office at 2 South Green Street in downtown Sonora is considered an early polling place. Anyone may vote there, from 8am to 5pm, excluding weekends and holidays. On Election Day the hours will be 7am to 8pm. You may also contact the Election's Office by calling (209) 533-5570.
The "Newsmaker of the Day" is heard each weekday morning on AM 1450 KVML at 6:47, 7:47 and 8:47am.
Written by mark@mlode.com