Remove Studded Snow Tires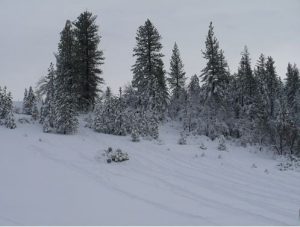 Snow at Little Sweden

View Photos
Sonora, CA — Despite snow earlier this week across the Sierra, California law mandates that it is time to remove studded snow tires.
Studded snow tires are only allowed between November 1 and April 30.
"We have received numerous calls asking if there was some type of extension on the ending date," says Lt. Tim Port with the CHP Office in San Andreas. "Even though we have had snow late in April, studs are required to be removed from your vehicles while upon the highway."
The CHP is reminding residents that if snow moves in once again this season, Caltrans can designate chain control restrictions at any time. Tire traction devices are required to be carried in your vehicle in chain control areas and the maximum speed limit in those areas is 25 mph.
Written by bjhansen@mlode.com.