DUI Deaths Down Statewide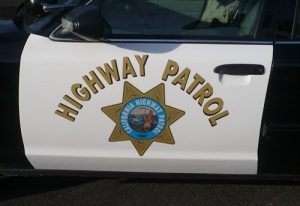 CHP Patrol Car Logo

View Photos
Sacramento, CA– DUI deaths in California are on the decline.
The National Highway Traffic Safety Administration says that 791 people died in California in driving-while-intoxicated crashes, down from 950 in 2009.
Every year since 2005, drunken driving deaths have decreased. They previously had risen each year from 1998 to 2005.
According to the state Office of Traffic Safety, a record number of DUI checkpoints last year helped catch and deter drunken drivers. Last year an increase in federal money also allowed law enforcement agencies to conduct more than 2,500 checkpoints, which is up from 1,700 in 2009.
In Calaveras County, the number of deaths blamed on drunken driving has also decreased. San Andreas CHP Officer Jaime Castillo says that in 2009 there were five DUI deaths, three in 2010 and two in 2011.
"It's great news that DUI related deaths are down, especially here in Calaveras County," said Officer Castillo. "We'd like to remind everyone that the designated driver program does work. So if you do plan on drinking this holiday season, designate a driver before the parties."
Sonora area CHP Officer Jim Jacobs reports that in Tuolumne County, there were three DUI related fatalities in 2009, one in 2010 and two in 2011.
"DUI drivers were 67% more likely to not wear their seatbelt," said Officer Jacobs. "And we get more crashes involved with DUI drivers that end up in fatalities because they weren't wearing their seatbelts. So remember to buckle up and don't drink and drive."