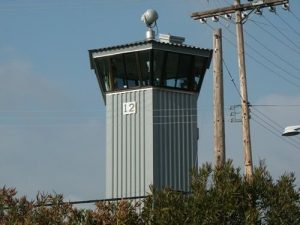 Sierra Conservation Center

View Photos
Jamestown, CA – Two men were busted allegedly trying to sneak contraband into the Sierra Conservation Center.
Lt. David Fish of S.C.C. says an investigation is ongoing so only limited information is currently being released.
Arrested yesterday were 28-year-old Richard Vegas and 29-year-old Lendsey Moore.
"Some of our staff noticed potential contraband packages out on our yard, so staff did a sweep of the perimeter and found a couple of additional packages out on the facility grounds," says Fish. "Members of our Crisis Response Team then conducted a search of the outlying area and tracked down two individuals that were hiding in a culvert pipe along O'Byrnes Ferry Road."
No vehicles were found in the area, so it is unknown how the two men got to the prison. It is suspected that they arrived at the prison by foot, or dropped off by a vehicle.
S.C.C. is currently not releasing where the two men reside.