Local Schools Face Uncertainty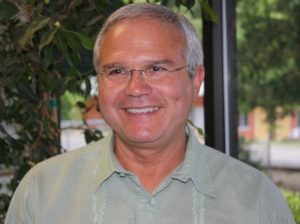 Joe Silva

View Photos
Sonora, CA — School officials in California are bracing for the possibility of trigger cuts to education.
As part of the last budget agreement, the cuts could go into effect after December 15th when the Department of Finance releases its final budget report.
There will be trigger cuts if revenues are $1 billion less than projected. The first round would primarily impact social services and the University system. A second round of trigger cuts would go into effect if revenues are $2 billion less than projected, and would impact K-12 education and community colleges.
"They would not kick in until February 1st, which would give the Governor time to work with the legislature to see if they can do something to mitigate that deficit," says Joe Silva, Tuolumne County Superintendent of Schools. "And if not, it appears there will be cuts."
If education funding is cut, there is talk of a reduced school year.
"One of the things the Governor has said, is that if schools want to negotiate a shorter school year, they could do that," says Silva. "I can tell you that there will be a lot of activity in January, regarding the issue of a shorter school year. I will have a better answer in two months when we have a better understanding of what the Governor is proposing."
Silva adds that school transportation services could also be impacted by trigger cuts.
He notes that many districts already made cuts earlier this year in anticipation of reduced revenues.