Ag Production Up In Tuolumne County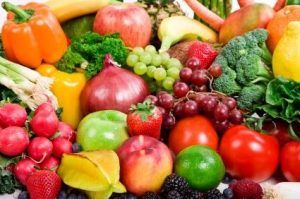 Food

View Photos
Sonora, CA– Last year was a good year for agricultural production in Tuolumne County.
According to Agricultural Commissioner, Vicki Helmar, after three consecutive years of decline, the county's ag production increased by $1.6 million in 2010.
"The gross values for all commodities is estimated at $21, 876,000, which is an 8.2% increase from the 2009 value," said Helmar. "Most categories increased in production values, but unfortunately, timber production and nursery products continue to decline due to the on-going depressed economy."
Hilmar says the largest increase of $1.8 million was seen in the Livestock category. Across the board, livestock gained in value with cattle, sheep and lambs, turkeys, goats, and broilers all experiencing higher prices and greater production.
Overall fruits and vegetable also did well. Additional acres of tree and vine crops and the growing consumer demand for locally produced vegetables offset the negative weather and market conditions for the county's grape and olive crops.
Freezing temperatures and snow in late November 2010 damaged 50% of the olive crop just as harvest had begun.
Written by tina.falco@mlode.com