Fire Restriction Lifted In High Hazard Areas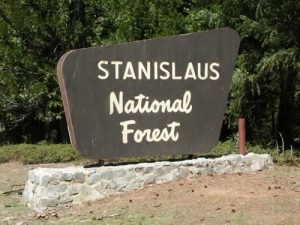 Stanislaus National Forest

View Photos
Sonora, CA– Due to cooler weather and higher humidity, the Forest Service has lifted fire restrictions in High Hazard Areas of the Stanislaus National Forest.
Forest officials lifted restrictions today that had been in effect by Forest Order since August 25th.
Visitors may now use wood, charcoal, or gas fires or stoves outside of developed campgrounds as long as they possess a valid California Campfire Permit and follow the permit regulations.
Forest fire officials emphasize that fuel conditions in most of the forest are still very dry, and fire season remains in effect. California Campfire Permits are required for campfires and barbeques outside developed campgrounds.
Also, the suspension on open residential dooryard burning and other debris burning will remain in effect. Campfire permits may be obtained at Forest Service and CAL Fire offices.
Visitors and campers are required to first obtain the Campfire Permit, and follow the terms stated on the permit when building, using or maintaining a campfire, briquette barbeque, or gas stove outside developed campgrounds within the Stanislaus National Forest.
Written by tina.falco@mlode.com