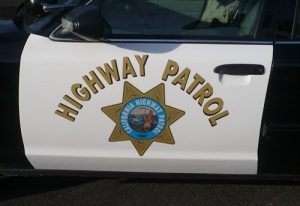 CHP Patrol Car Logo

View Photos
Sonora, CA — The California Highway Patrol will have extra officers on the roadway beginning this evening.
The annual maximum enforcement period will run from 6pm today through 11:59pm on Christmas Day. The CHP is reminding everyone to buckle up, slow down, avoid distractions and never drive while drunk. Last year during the Christmas Maximum Enforcement Period, 14 people were killed statewide and 980 people were arrested for DUI.
The CHP is urging motorists to take note of the following advice to prevent DUI accidents:
1. Plan ahead. Designate a sober driver beforehand, or make arrangements for a safe wayhome. If you drink, do not drive.
2. If you are impaired, instead of getting behind the wheel, find another way home. Call a taxi, a sober friend or family member or use public transportation.
3. If someone you know is drinking, do not let that person drive. If you see an impaired driver on the road, contact law enforcement. You may save someone's life.
You can also report drunk drivers to law enforcement by calling 911.
It is expected to be busy in the high country this weekend, with ski resorts Dodge Ridge and Bear Valley now open for the season.