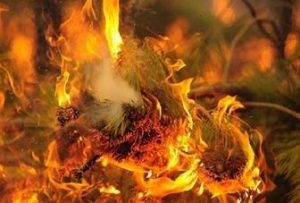 Generic Fire Photo

View Photos
There were a couple of fires over the past 24 hours in the Mother Lode.
A 1.2 acre fire started around nine o'clock last night just north of White Pines Lake. The fire is contained, but crews continue to monitor the heavily wooded area this morning. The cause is unknown. To view a map of the area, click here.
Also, a fire burned 17 acres late yesterday afternoon in Copperopolis. It was near the intersection of Highway 4 and Main Street. No homes were damaged, and the cause remains under investigation. It started just after four o'clock. To view a map, click here.