Mele Concerned Over Tight County Budget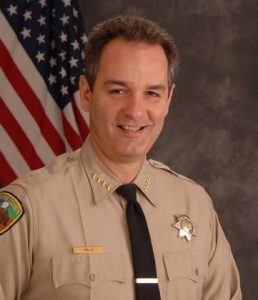 Jim Mele

View Photos
Tuolumne County Sheriff Jim Mele is concerned over how the Tulumne County budget may soon affect the overall safety of Tuolumne County.
Mele was Wednesday's KVML "Newsmaker of the Day." He commented on a passionate speech he gave recently to the Board of Supervisors when advocating for additional deputies.
"What I was trying to get across to the Supervisors, was that since I have taken over as Sheriff, we have continued to cut the Sheriff's Office, which makes it difficult to do the job," says Mele. "Citizens still expect the services, and when you have other things like AB 109 also coming into play, it becomes very difficult to provide that same level of service."
Mele says he has been meeting with staff members to look at ways to reduce the impact and investigate additional revenue sources. The Supervisors will further discuss his request for more deputies at the August 7th meeting.
The "Newsmaker of the Day" is heard each weekday morning on AM 1450 KVML at 6:47, 7:47 and 8:47am.