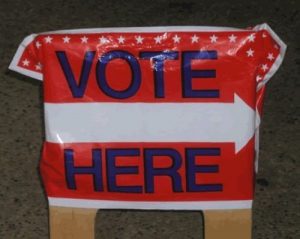 Election Sign

View Photos
Sonora, CA — Voters are heading to the polls today to decide the fate of city, county, state and federal races.
This is the first election since statewide voter reforms were approved in 2010. A new top-two primary system and redrawn districts are designed to reduce the influence of the two main political parties. The reforms were pushed by then Governor Arnold Schwarzenegger. For state elections, only the top two vote getters will advance to November, regardless of their political party.
The reforms do not impact city and county races which are non-partisan. The Sonora City Council and judicial races will be decided today. When it comes to the Board of Supervisor races, if a candidate receives over 50 percent of the overall vote, the election will be decided today. If no candidate receives over 50 percent, the top two vote-getters will move on to a runoff election in November. This is a more likely scenario for the races that have multiple candidates.
Tuolumne County voters will also decide the fate of Measure C, an expansion of the Transient Occupancy Tax to help Railtown 1897 and the Mother Lode Fairgrounds. Groveland voters will decide whether to approve a fire tax that would help continue current fire protection services.
A reminder that there will be live election night updates this evening beginning at eight o'clock on 1450 KVML, Star 92.7 and 93.5 KKBN. The election night coverage is brought to you by myMotherLode.com, your gateway to the gold country.
Election results will also be updated throughout the evening in the myMotherLode.com Election Section.