Calaveras County Road Opening Ahead Of Schedule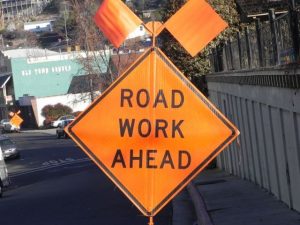 Road Work Ahead

View Photos
San Andreas, CA – It was just two days ago that Calaveras County Public Works officials relayed that storm damaged Independence Road would reopen to local and emergency travel on Saturday – instead it opened a day early.
As reported here on Tuesday, crews surveyed nearly 610 cubic yards of debris at various sites along the roadway left by the February flooding. With that information county engineers were able to come up with a temporary fix that will allow for one-lane travel at several sections between Deardorff and Dogwood Pass roads while debris removal is being completed. Signage will direct traffic through the single lane areas.
Today that plan was put into practice as travel by just residents and emergency vehicles are now allowed on the roadway. County officials ask drivers to slow down and use caution throughout the area. This contingent plan will remain in place until a permanent fix can be implemented. There is no word as to when the roadway will completely open.