Winter Storm Warning Issued For Sierra Nevada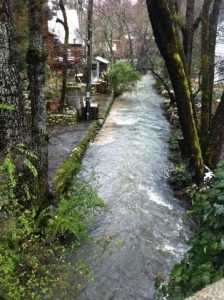 Murphy's Creek

View Photos
The Winter Storm Warning remains in effect for the Sierra Nevada through Saturday 5 PM.
According to the National Weather Service, four to six inches of snow accumulation is likely above 4000 feet. One to three feet of snow is expected above 6000 feet.
Winds are gusting from fifty to seventy-five mph over the higher ridges.
For the latest road conditions, click /traffic